This is the repair shop you've always needed. Beyond their many five-star reviews is a reputation for honesty and quality. Naturally, a respected business like theirs deserves a worthy website. In working closely with the owner, Tim Janes, we created a platform for his helpful tips and articles, and more importantly, a persuasive case for enlisting their help on your next repair.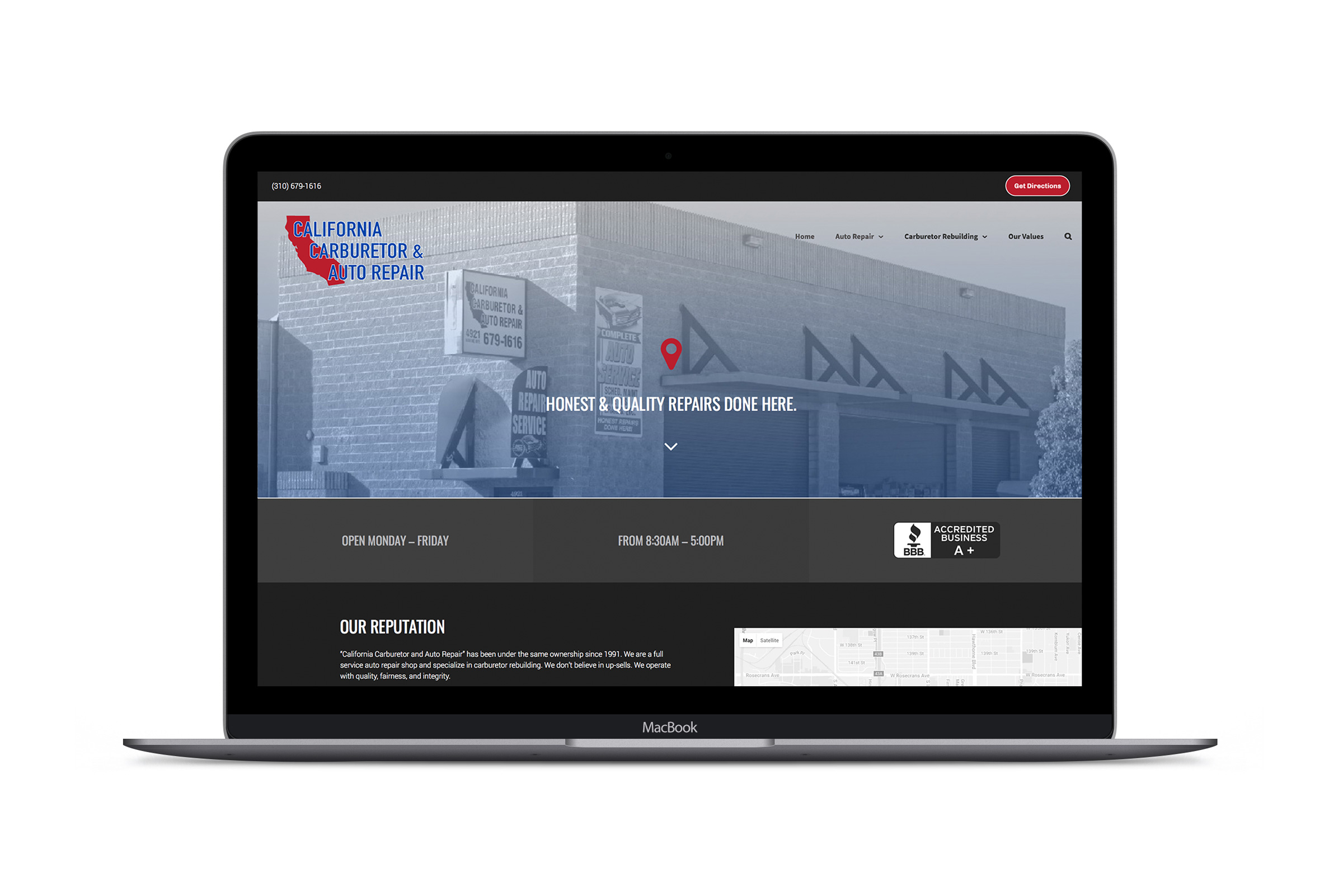 Styling and Visual Hierarchy
Even without an equitable brand identity we were able to bring consistent styling and colors to elevate the perception of value behind the business. We also leveraged user expectations and demographics in the visual messaging. So with casual, straightforward language, the "honesty and quality" from their customer service was extended to the design of the digital storefront.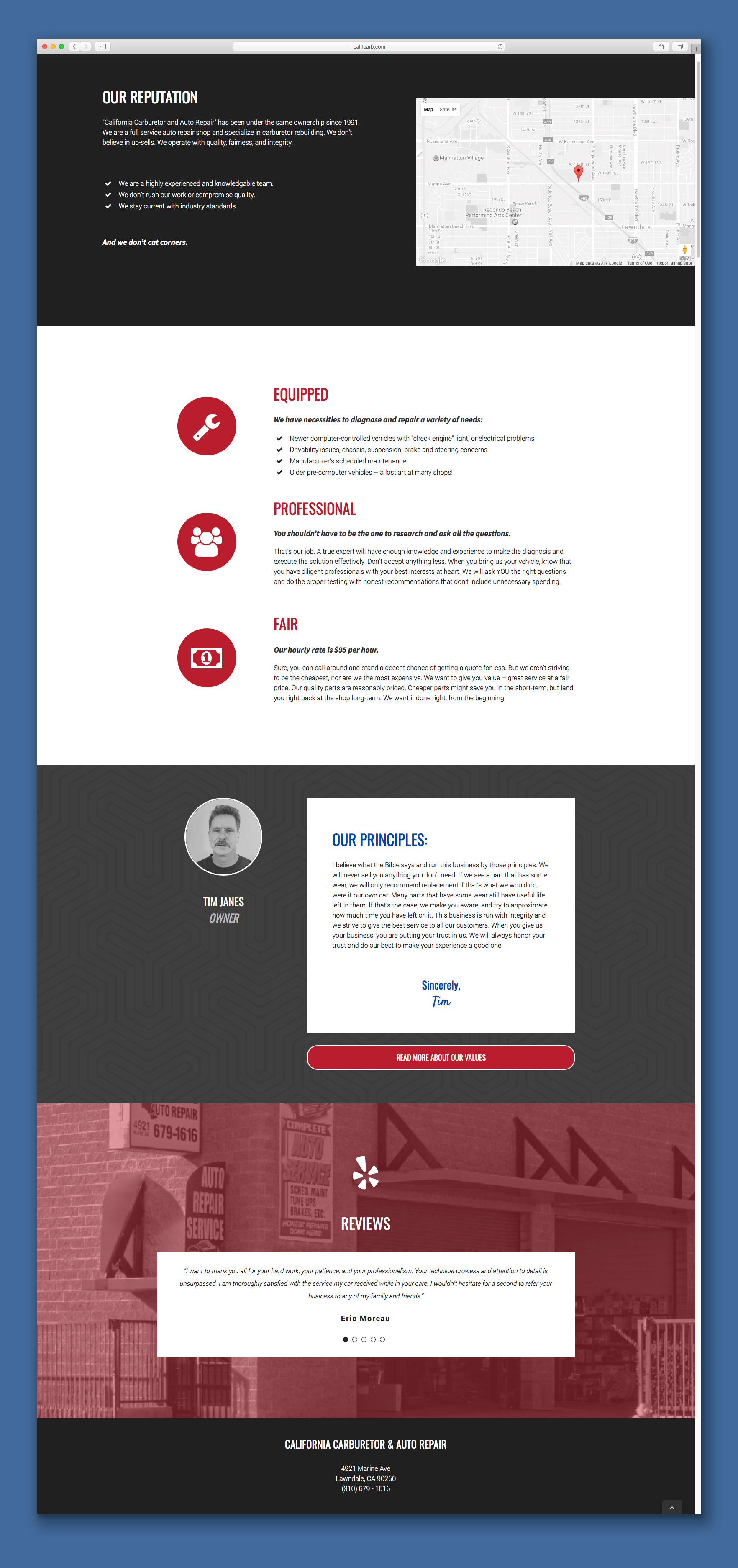 Client Feedback
"I highly recommend Johnsons Design. Hunter and Adriana are really easy and comfortable to work with. They expanded and built upon my ideas, and presented some new ones. They are reasonably priced and give a great value! I will be a returning customer and will refer others to them. " -Tim Janes